ONE REGION. ONE PLAN.
ONE CENTER CITY.
Center City is an amazing place. Composed of some of Seattle's densest and fastest growing neighborhoods, Center City is home to people, jobs, and cultural institutions and provides critical transportation connections throughout Seattle and the region.
To keep Center City moving and make sure that it continues to be a great place to live, work, and play, we're planning ahead.
Planning for the future is about planning for people. One Center City will bring together many communities, perspectives, and partners to create a near-term plan and 20-year vision for how we move through, connect to, and experience Seattle's Center City. From improving mobility to fostering vibrant street life and great public spaces, the One Center City Plan will lead the way.
Center City 101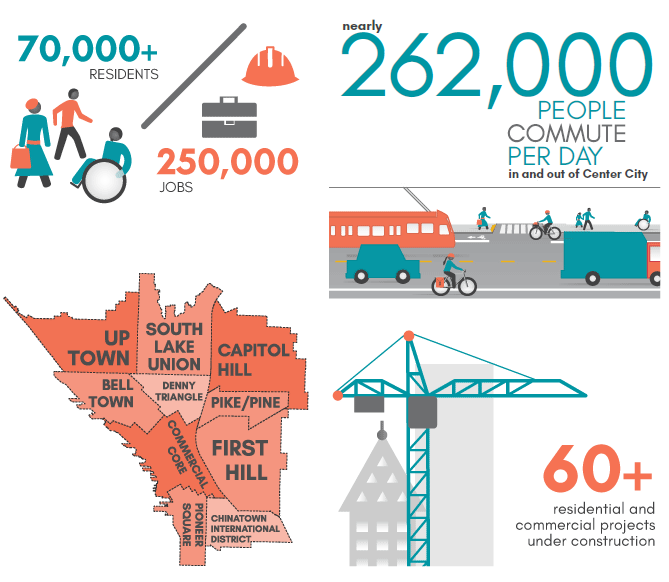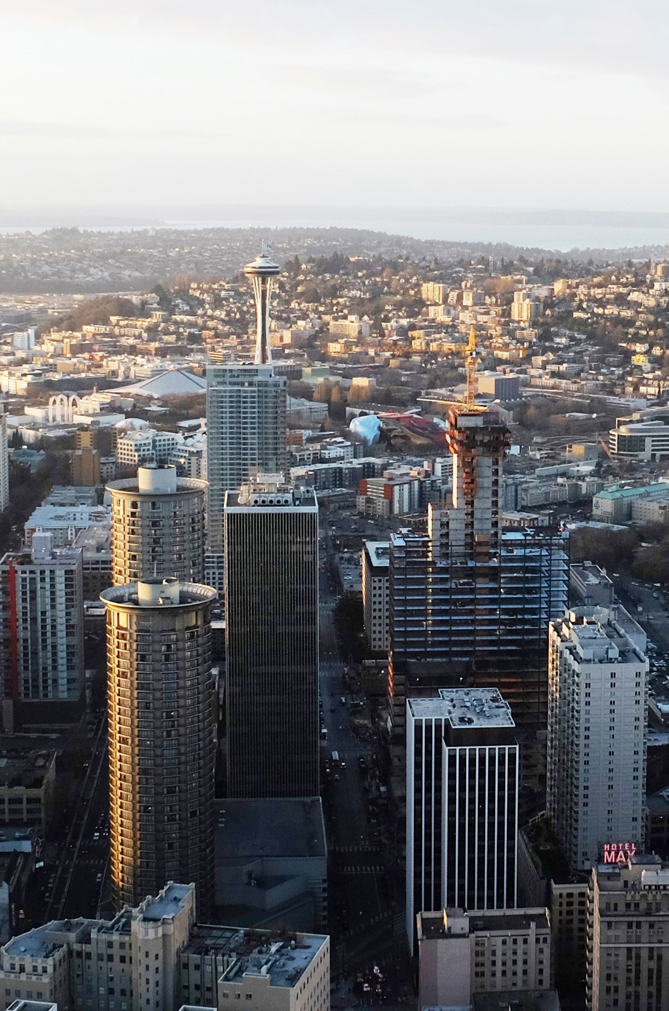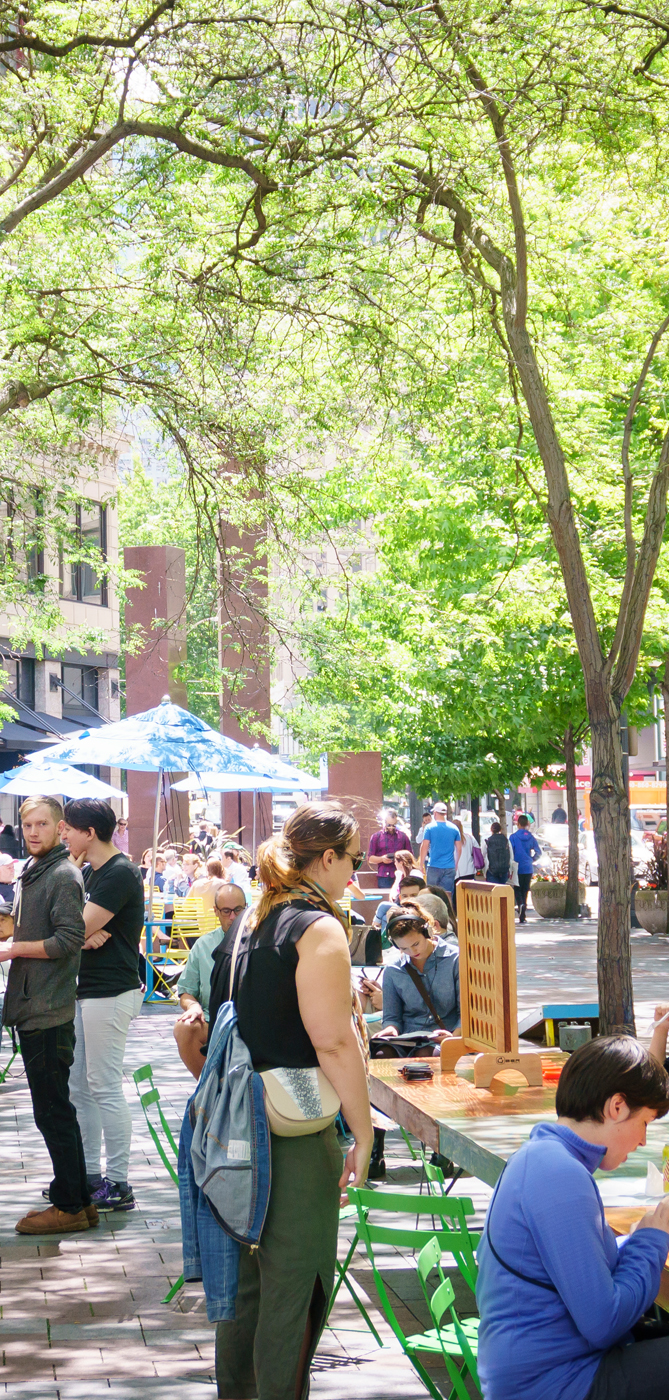 With our high quality of life, vibrant economy, and beautiful natural environment, it's no wonder that people want to be here!
Seattle is one of the fastest growing cities in the U.S. and much of that growth is happening in Center City.
How we get around is changing too. From more light rail to growing transit ridership to innovations like car sharing, and someday, driverless cars.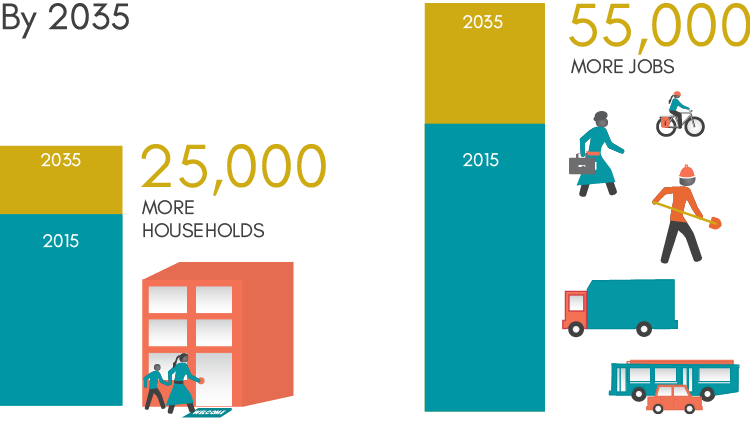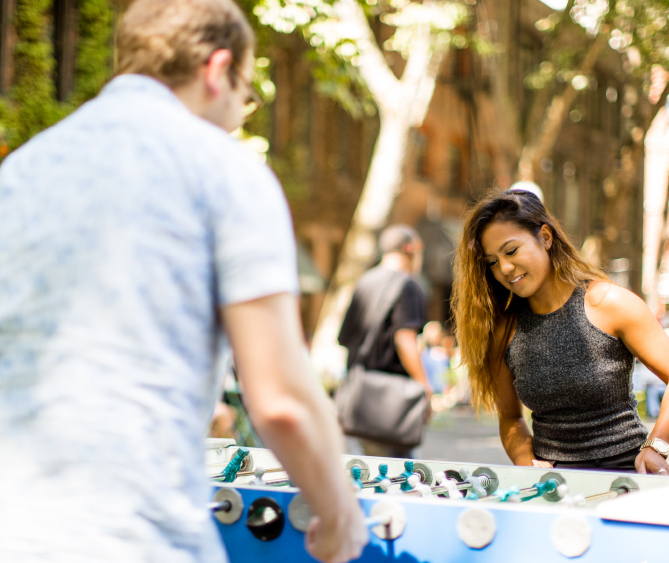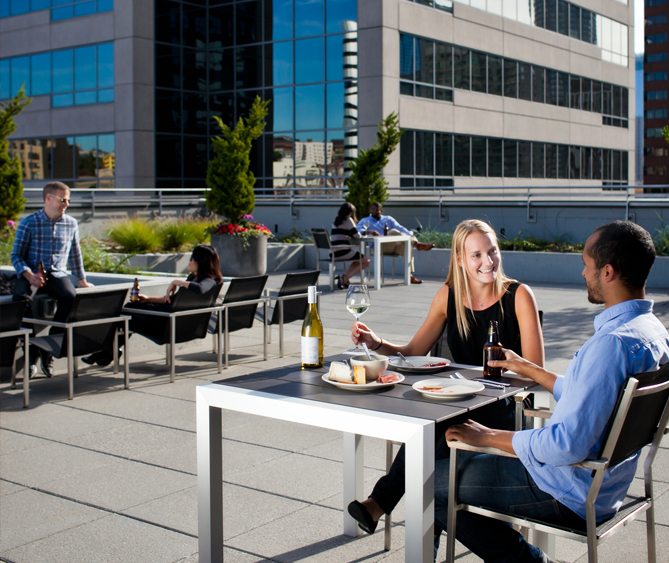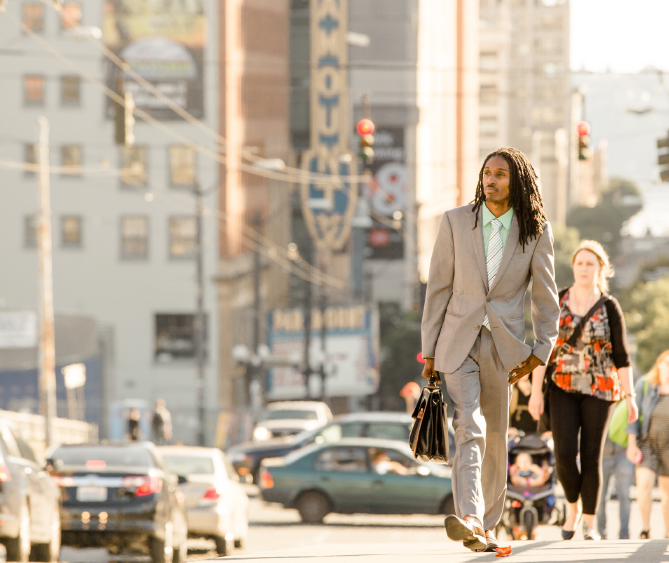 To make the streets, sidewalks, and storefronts of Center City work, we need to work together. That's why the City of Seattle, Sound Transit, King County, and the Downtown Seattle Association have come together to create the One Center City plan.
By working collaboratively, we will build an integrated plan that makes it easier to get around and enjoy Center City both in the near-term and over the next 20 years.
For more information on this unique partnership, check out the Partners page.