One Center City will create a 20-year vision and action plan to improve transportation and provide great public spaces for everyone. This means having easy, affordable, and reliable travel options, as well as public spaces that are safe and inviting.
Over the next year, the plan will set priorities for how we use our streets, make sure that all the pieces of our transportation system work together, and identify opportunities to enhance the public realm.
Building the plan
We need to improve mobility and our public spaces now, so in addition to creating a 20-year vision, the plan will recommend projects, policies, and programs that can be implemented within the next few years.
Here are some key steps in the process to build the plan.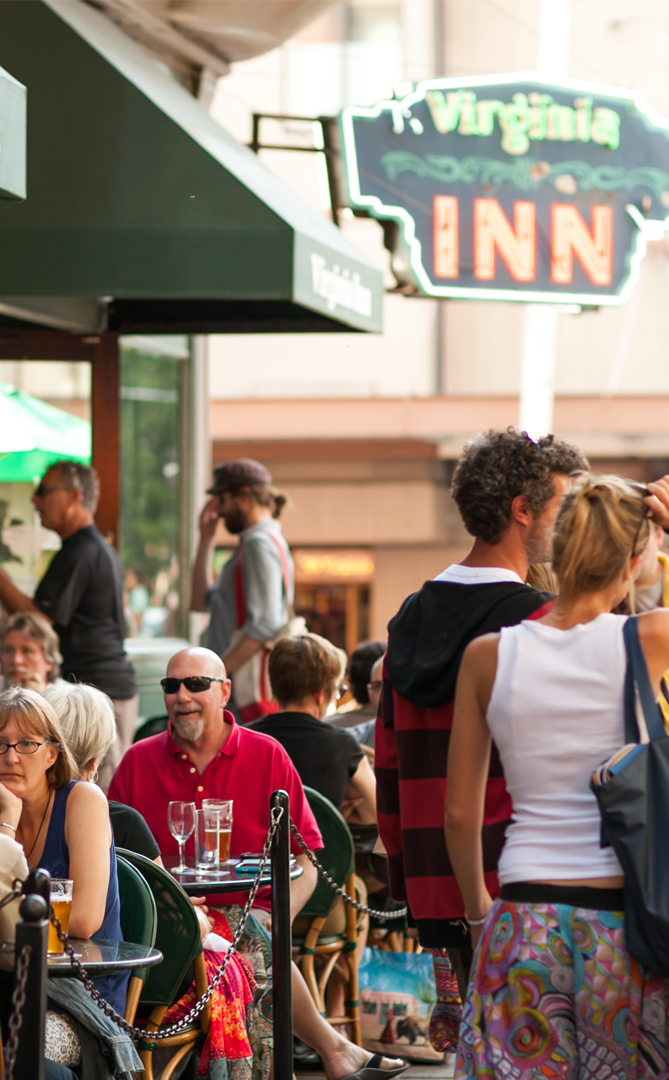 What do you mean by public realm?
Good question. Public realm refers to publicly-owned spaces like streets, sidewalks, parks, plazas, and other rights of way. It may also include privately managed spaces that are open to the public, like the Waterfall Garden Park, King County Courthouse Plaza, and sidewalk cafes. A healthy public realm requires a diversity of visitors, residents, and employees, as well as thriving retail and various transportation options. These spaces are where we experience and move through the city, so they need to be accessible, safe, and enjoyable for all.