The City of Seattle, King County Metro, Sound Transit, and the Downtown Seattle Association are taking steps to advance a series of projects totaling $30 million that will keep people moving in and around downtown Seattle, even as major public and private construction projects reduce travel capacity on our roads over the next five years.
Working together over the past two years to evaluate numerous project ideas, the agencies have developed and are finalizing proposals to jointly fund a Near-term Action Plan to provide mobility solutions and public space improvements that will benefit all users of the transportation system. Once implemented, the projects will address the coming traffic challenges in downtown Seattle, the state's largest job center and the hub of the region's transportation system.
View the summary of the Near-term Action Plan.
One Center City will also create a 20-year vision and action plan to improve transportation and provide great public spaces for everyone. This means having easy, affordable, and reliable travel options, as well as public spaces that are safe and inviting.
The 20-year plan will set priorities for how we use our streets, make sure that all the pieces of our transportation system work together, and identify opportunities to enhance the public realm.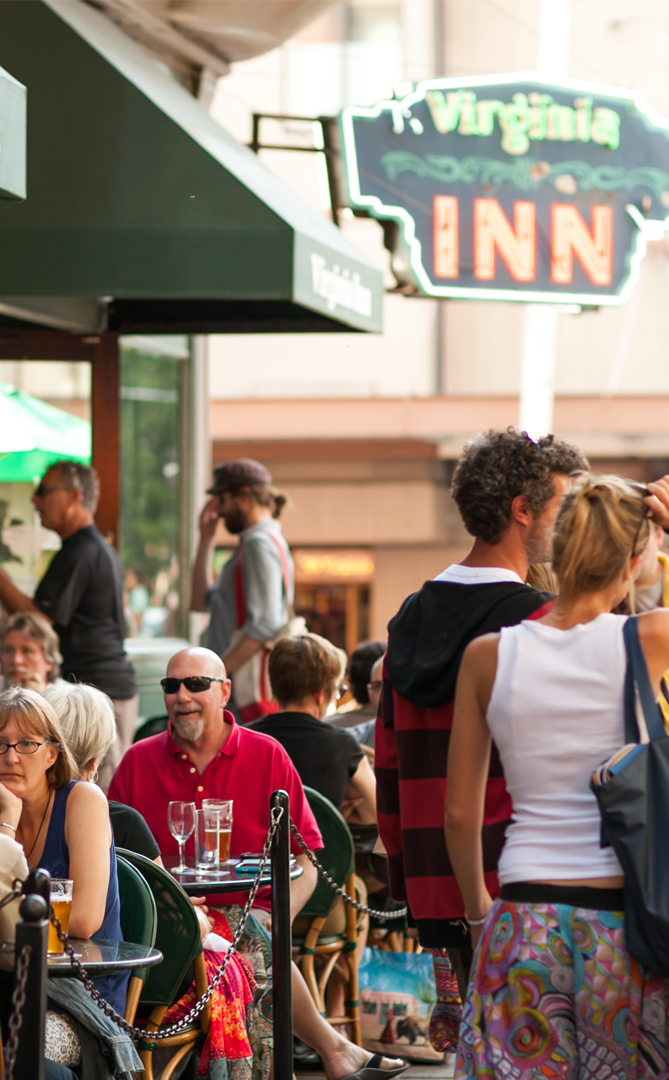 What do you mean by public realm?
Good question. Public realm refers to publicly-owned spaces like streets, sidewalks, parks, plazas, and other rights of way. It may also include privately managed spaces that are open to the public, like the Waterfall Garden Park, King County Courthouse Plaza, and sidewalk cafes. A healthy public realm requires a diversity of visitors, residents, and employees, as well as thriving retail and various transportation options. These spaces are where we experience and move through the city, so they need to be accessible, safe, and enjoyable for all.